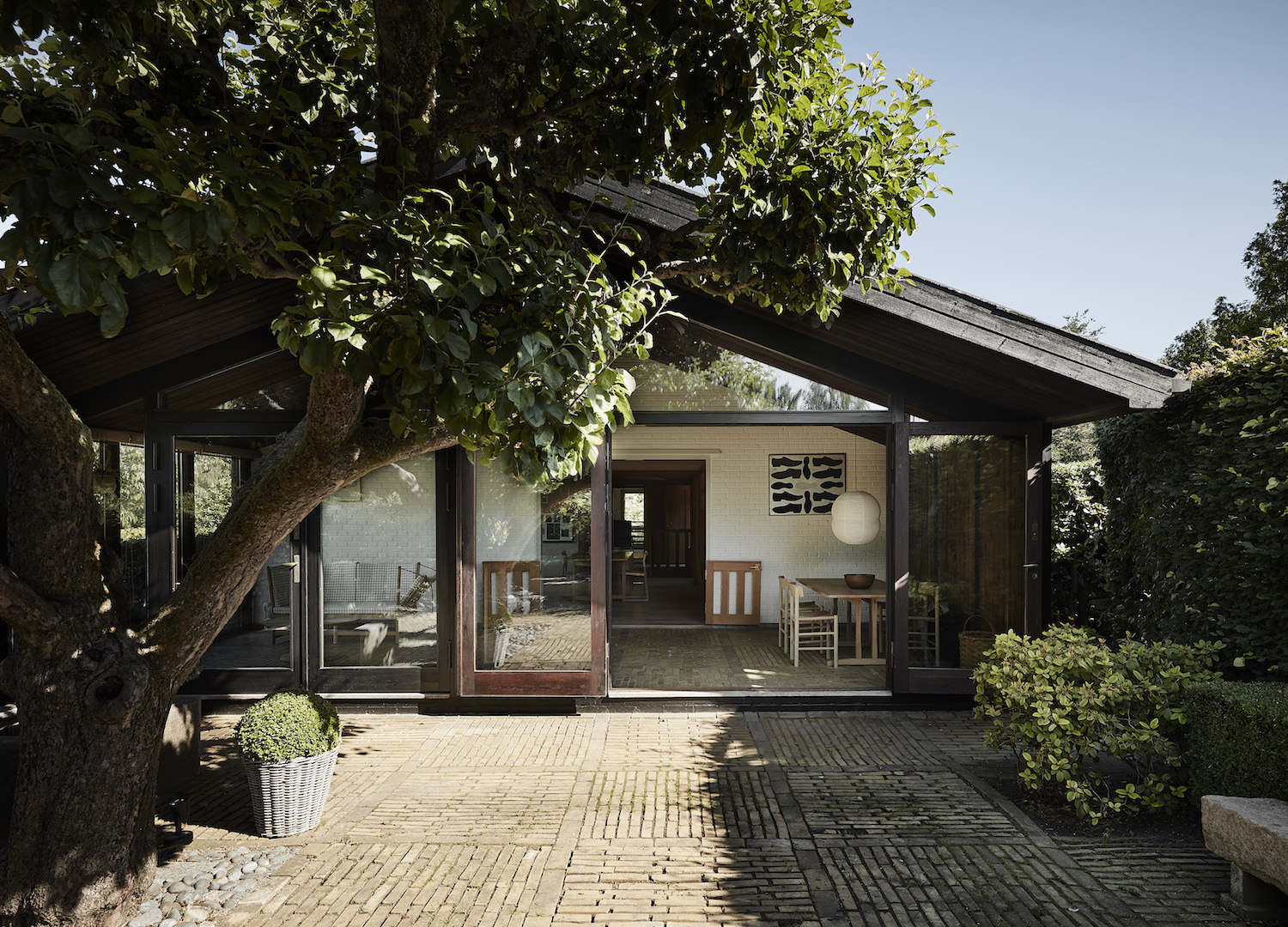 RELIVE THE HOME OF BØRGE MOGENSEN
By Fredericia
In June 2020, Fredericia visited Mogensen's former house just north of Copenhagen. Adding a few modern, decorative touches to update the interior, they furnished the house with some of his most celebrated designs for this photo shoot. To honour his immense talent and the role this house played in his life.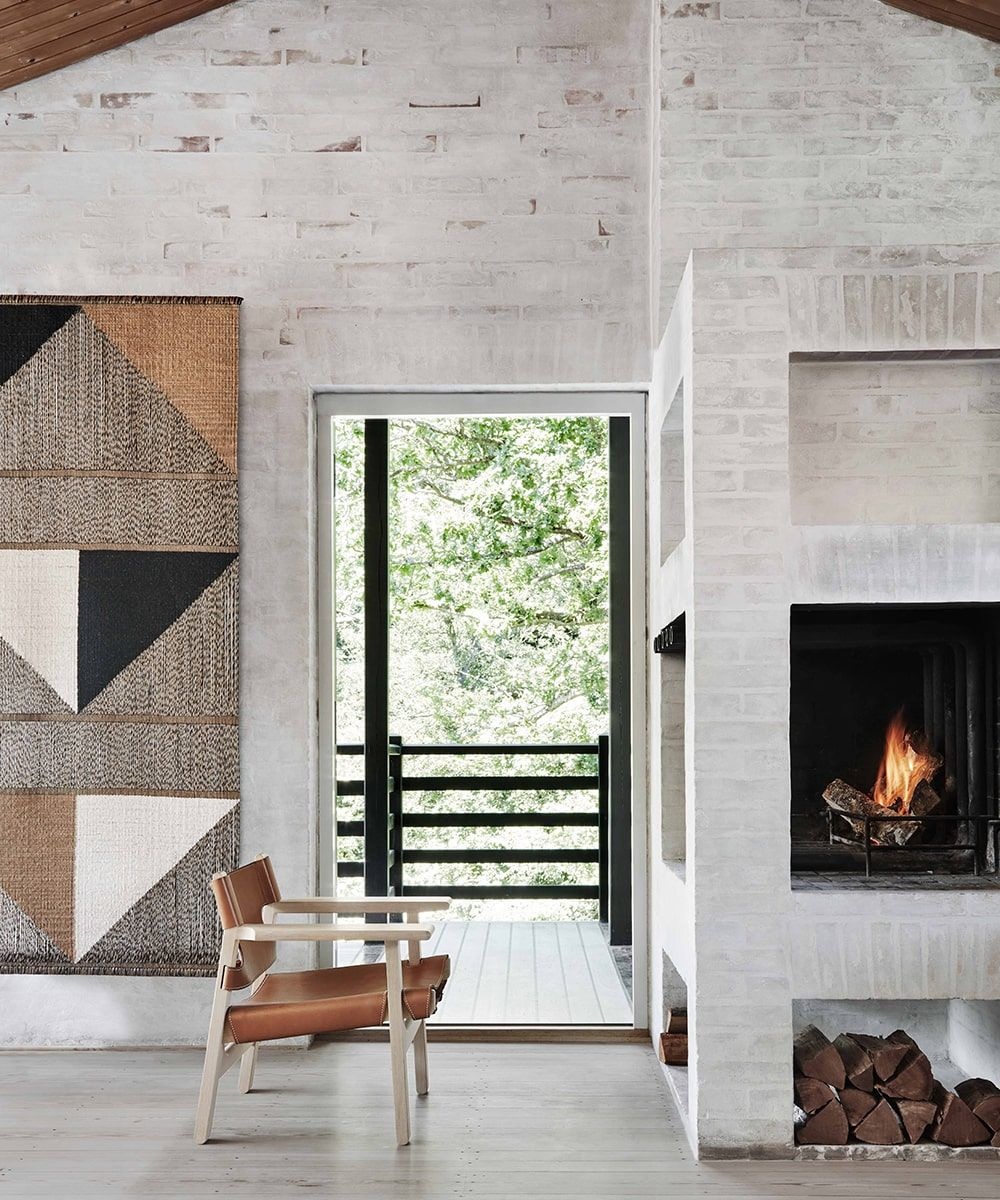 The Spanish Chair
Located on Soløsevej in Gentofte, the house was designed by Mogensen in collaboration with architects Arne Karlsen and Erling Zeuthen Nilsen. However, rumour has it that Mogensen did most of the architecture and design on his own.

The surrounding area is scenic and lush, which led to its nickname as "the architects' marsh". It was quite a popular neighbourhood in the 1960s, where known names in architecture lived practically side-by-side. Such as Jørn Utzon, Eva and Nils Koppel, Mogens Lassen, as well as Karen and Ebbe Clemmensen. It's also where Hans J. Wegner lived, just a hundred meters from Mogensen.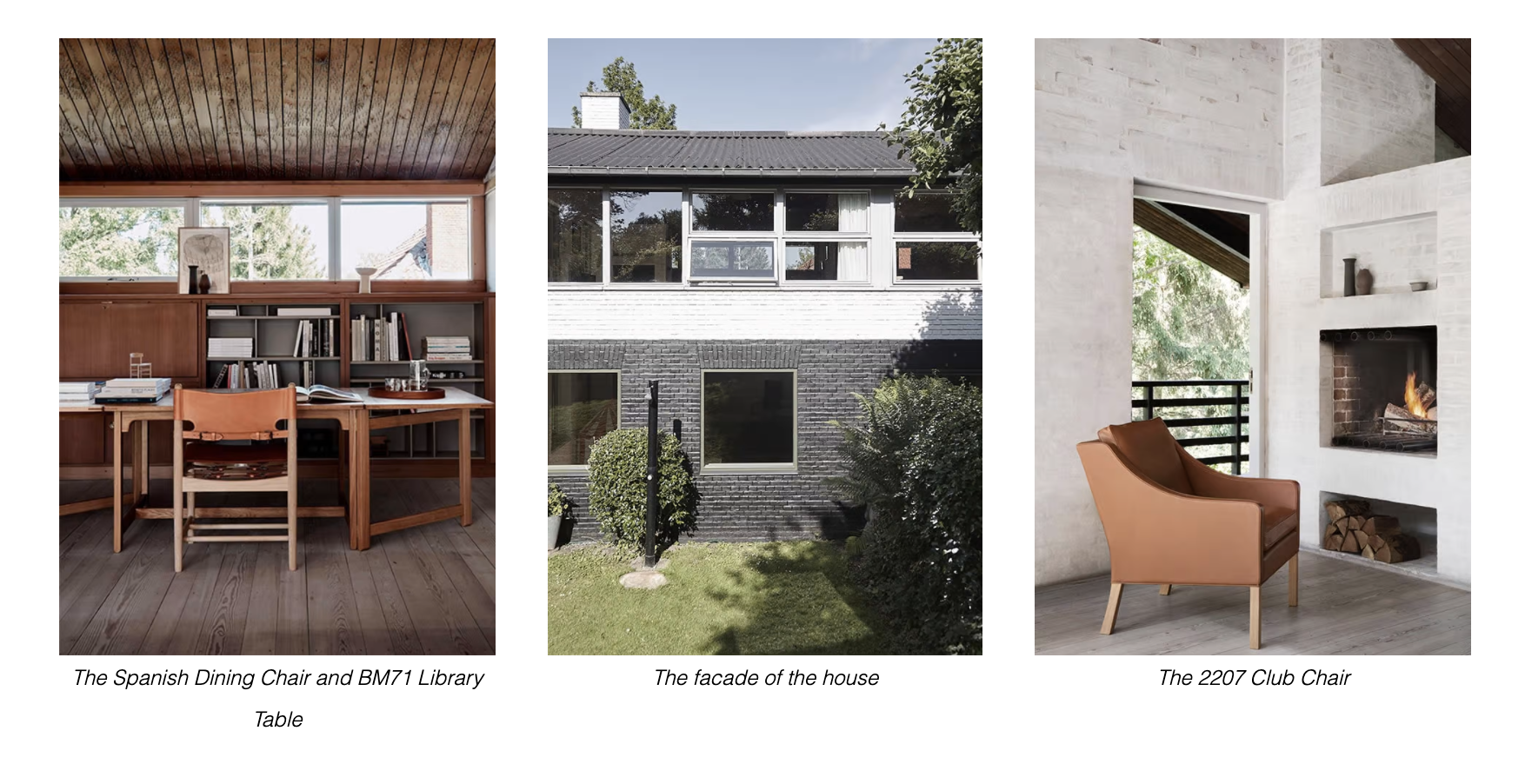 Understated and inviting

Mogensen's principles of design played a huge role in the building of his own home. He believed that furniture should create a sense of tranquillity and have a modest appearance that encouraged people to live their lives unpretentiously. While he was exacting in his design approach, his idea of a home was to be informal and welcoming.

Boasting floor-to-ceiling windows with a beautiful view of the garden, Mogensen's home was where he found the peace of mind to design. His workspace was located in the basement, where he would spend hours every day drawing and designing, often smoking cigars with soft jazz playing in the background. When it was time for lunch, he would come upstairs to join his wife, Alice, before going back to the basement to continue his work.

For Mogensen, his creative process was almost like an obsession. He made a point of having paper and pencils close by to be ready whenever he felt suddenly inspired.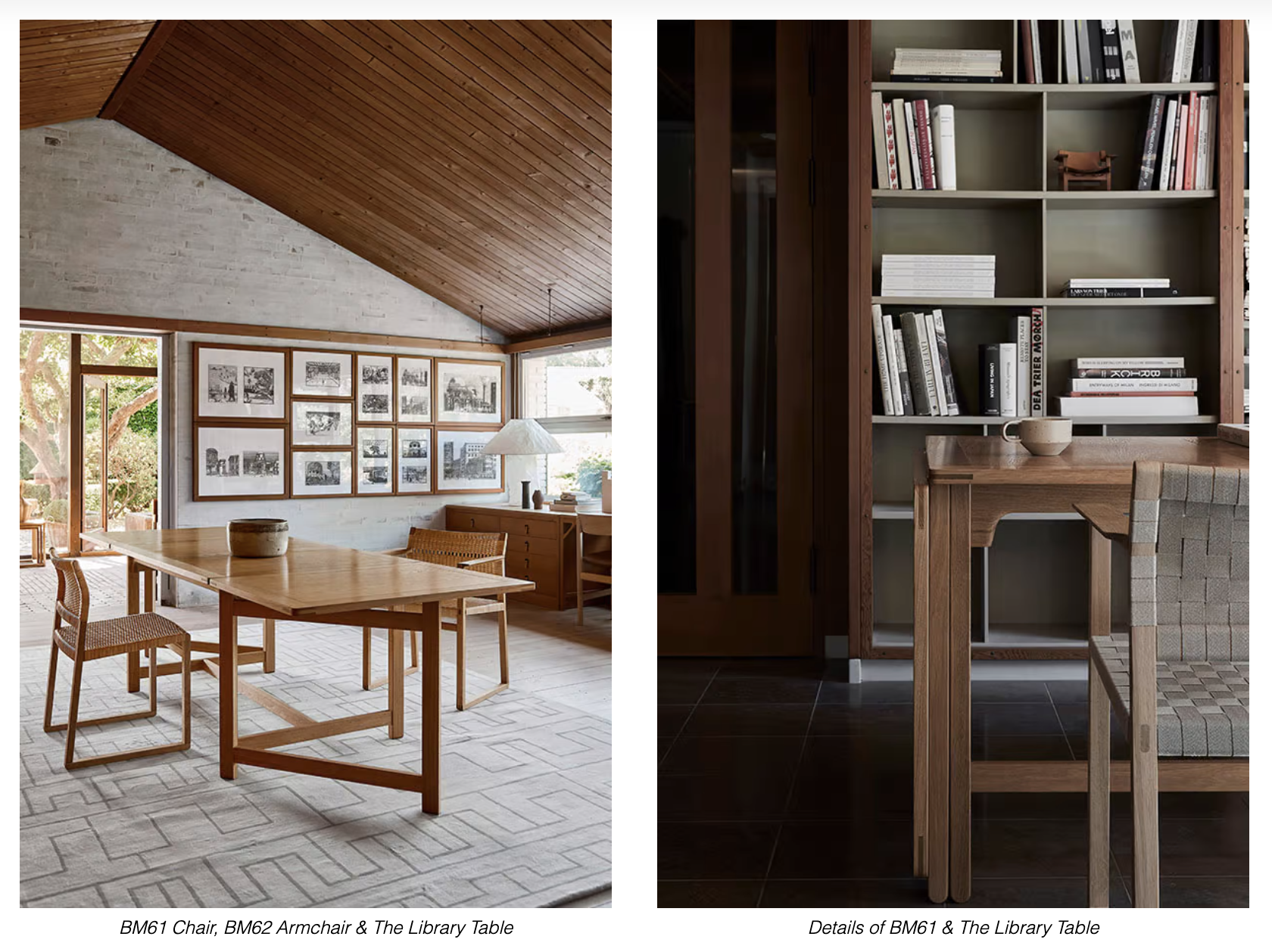 Iconic designs developed in his "laboratory"

Mogensen's house was home to some of his most iconic designs. In fact, many of his well-known pieces were constructed to fit perfectly into that particular house. The renowned 2213 sofa, designed in 1962, was the pride of his living room. Placed next to the sofa were two of his Spanish chairs, designed in 1959.

Mogensen lived in the house for 15 years together with Alice. They affectionately referred to it as the "laboratory", as it become a place where Mogensen experimented with furniture and Alice designed fashion.

To test his designs before they were approved for production, Mogensen also created prototypes in the "laboratory", which could be found in nearly every room in the house. When a new chair or sofa arrived, the whole family would help "test" them. The children would jump on the sofas, and play around on the chairs and the entire family would sit on the dining chairs for their meals. If the designs were strong enough to endure everyday life with his kids, Mogensen would consider them "approved".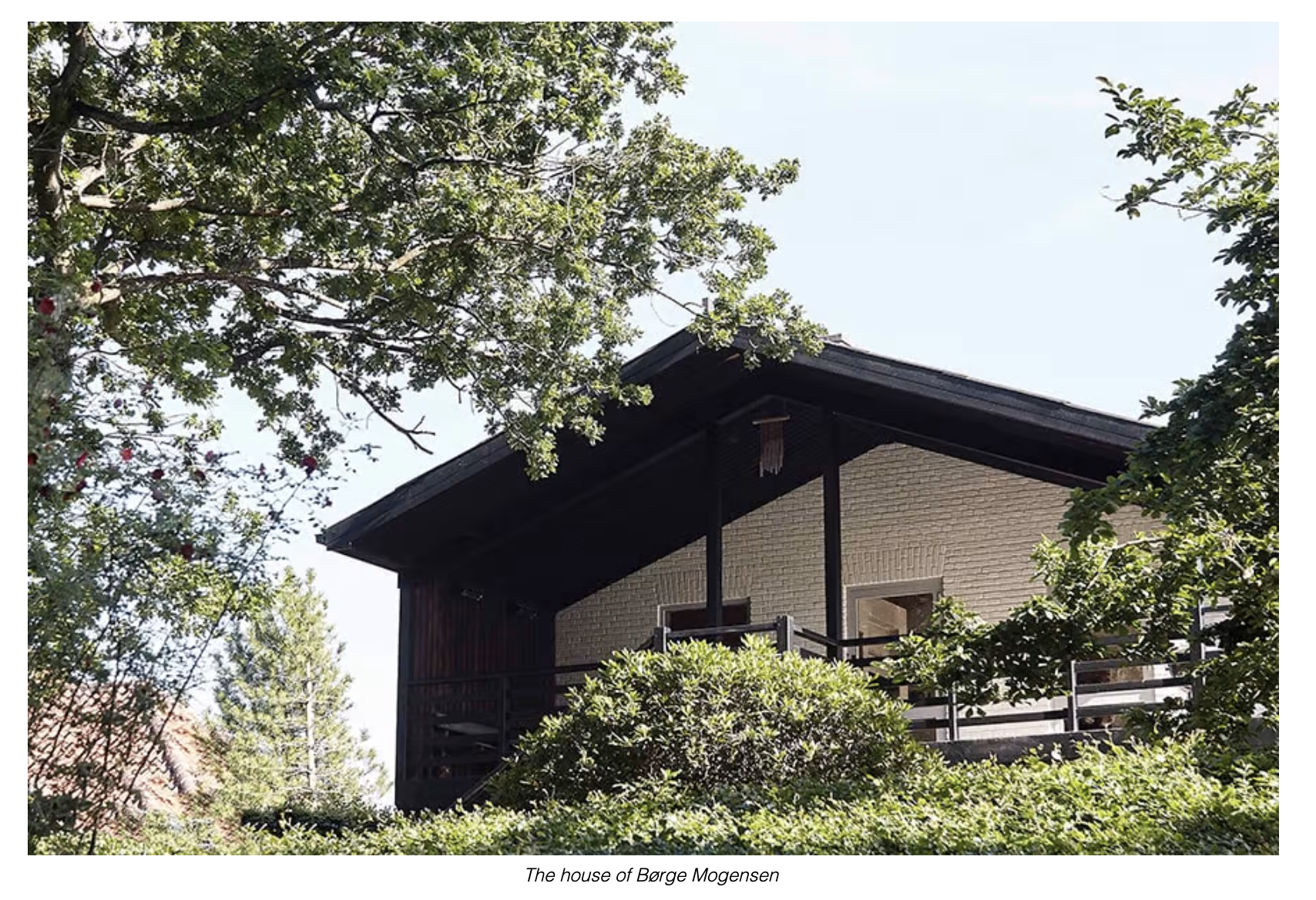 The "curse" of the creative thinker …

While Mogensen was meticulous about his craft and thorough in its expression, he had an insatiable curiosity. He was always looking for new and better solutions, even in his own home. It was also rumoured that he would lie sleepless at night, pondering all the things that could have been solved in a better way. Only to wake up the next morning, firmly determined to build a partition in the kitchen to make it more ideal. Or renovate the kids' rooms while they were at school.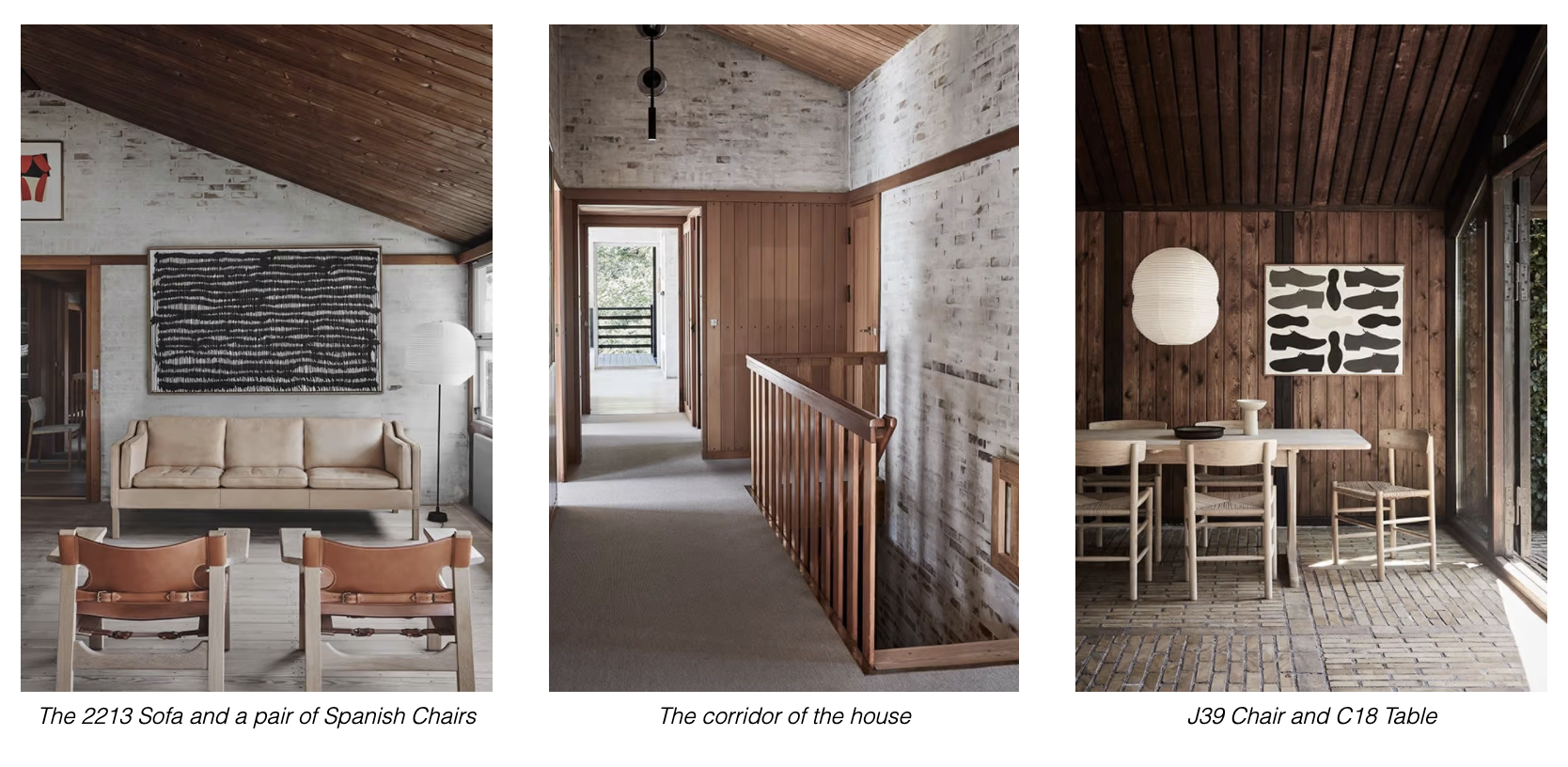 A happy haven for family, friends and "sildemadder"

The Mogensen residence was often a place where friends and colleagues would be invited for lunch, dinner parties and other gatherings. Alice was a star in the kitchen, cooking classic Danish dishes, while Mogensen entertained guests. For lunch, the menu was usually "sildemad", a traditional open sandwich of dark bread with pickled herring on top, which Alice served with cold beers and schnapps. And whenever Mogensen launched a new exhibition or design, he would invite his business partners back to Soløsevej for a celebratory dinner.

Everything about the house and the way they lived in it was unpretentious. Just as Mogensen wanted us to live our own lives.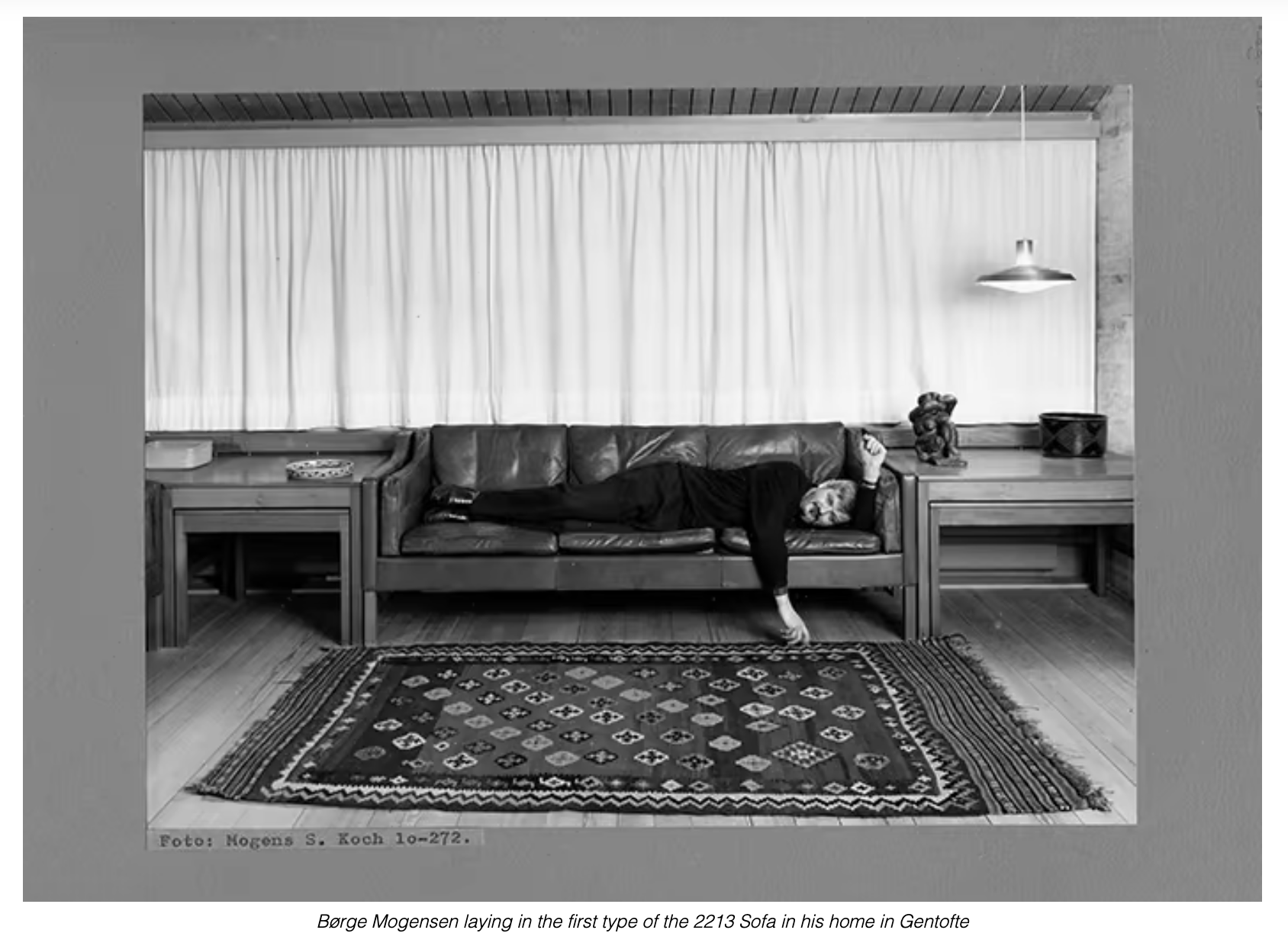 Click Here to view Børge Mogensen Collection at Manks...