MANKS QUARTERS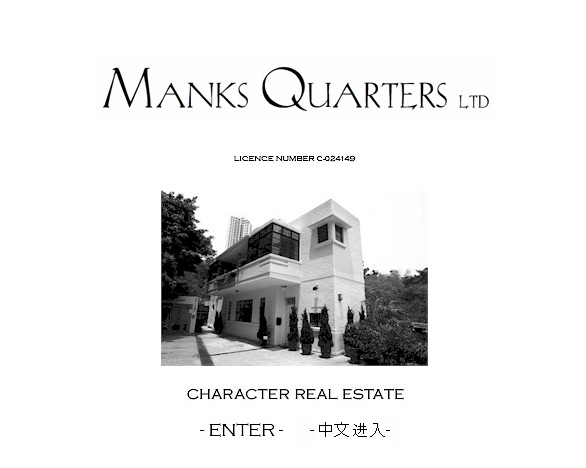 Click here to enter...
Manks Quarters the sister arm of Manks Limited, is an agency specializing in low density character properties in Hong Kong. Established in 2006, we aim to satisfy the needs of our clients, who find it difficult to locate low density type properties with unique character in Hong Kong through their regular real estate agents. We are addressing a special group of the Hong Kong population who appreciate the quality of living in older properties and real estate with character.
In Hong Kong where any property over 20 years old is considered a candidate for redevelopment, character real estate with high ceilings, generous rooms and good outdoor space are not easy to come by. Manks Quarters is our continuing effort to promote and preserve valuable history of the past generation through our property agency activities. We believe that Hong Kong has come to the stage where we can afford to preserve and appreciate older properties with history and character for our next generations.